Gouveia Engineering, Inc.
Consulting Engineers
Design it,
OPENING A WORLD OF OPPORTUNITIES
GOUVEIA ENGINEERING, INC. PROJECTS
Las Deltas Water District Rehabilitation
New storage tanks, booster pump stations, 15 miles of distribution pipelines.
Fresno County, CA 
Los Banos Wastewater Treatment Plant Expansion 
210 acre plant expansion.
Los Banos, CA
Colorado Avenue Reconstruction
Widening and reconstruction of an arterial road, storm drainage facilities.
San Joaquin, CA
CONTACT INFO
456 Sixth Street        Gustine, CA 95322
(209) 854-3300
Areas we Specialize in: 
Civil Engineering
Water Resources Engineering
Environmental Engineering
City Engineering
Surveying and Geomatics  
Transportation Projects
Storm Drainage Projects
Water Projects
Copyright 2016 Gouveia Engineering, Inc. all rights reserved.
then Build it.
Gustine Water System Improvements
New groundwater well, tank, booster pump station, distribution pipelines, and metering system.
Gustine, CA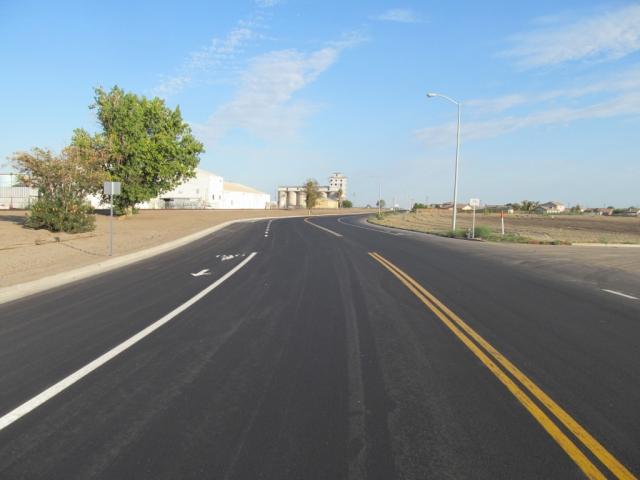 State Route 33 / "M" Street Realignment
Highway and street realignment, railroad crossing, canal crossing, and traffic signal.
Patterson, CA
State Route 33/140 Roundabout
High volume roundabout on State Highway, hardscaping, landscaping, lighting.
Gustine, CA
Firebaugh Water System Rehabilitation
10 miles of new distribution pipelines, water services, and metering system.
Firebaugh, CA 
AGUSA Industrial Wastewater Treatment Plant 
New 20,000 gpd plant.
Lemoore, CA
Planada Community Services District
Wastewater Treatment Plant Improvements 
Agricultural reclamation.
Planada, CA
Airport Storm Drainage System Rehabilitation
Surface and underground collection/conveyance system, pump station.
Gustine Airport, CA 
Henry Miller Storm Drain
New large diameter conveyance pipeline and pump station.
Los Banos, CA 
Storm Drain Trunk Line and Pump Station Replacement
New collection system and pump station.
Firebaugh, CA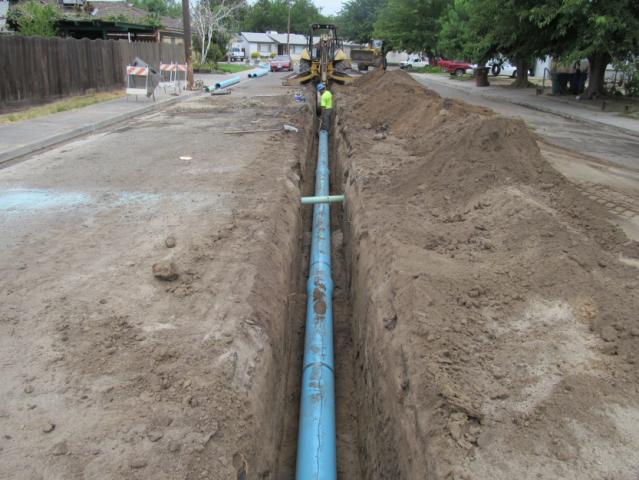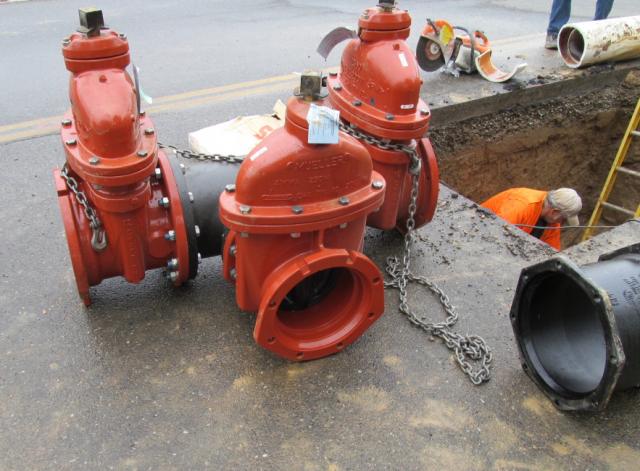 Transportation Engineering
Design Build 
Construction Management            

And More...